Important notice regarding road use on Saturday, November 18, 2023
It's time for the 9th annual Jennifer Bush-Lawson 5k & Family Fun Day at Knights of Columbus (5115 Little Falls Road). The 5K will start and finish at the Knights of Columbus and will wind through your neighborhood. In addition to raising funds to help low-income moms and babies receive high-quality prenatal care, we hope this 5K will provide an opportunity for the community to come together while participating in a healthy and fun activity.
If you are driving the morning of Saturday, November 18, 2023, please be aware that runners, walkers, volunteers and police will be on portions of the following roads:
Little Falls Road
Yorktown Boulevard
N. Lexington Street
N. 27th Street
N. Ohio Street
The race begins at 9:00 a.m. and ends at approximately 10:00 a.m., with different roads being used at different times. Little Falls Road between Yorktown Blvd. and N. Edison St. will remain closed until 10:30am. Please refer to the course map printed on the back of the flyer for more detail. If you need to be somewhere Saturday morning during the race, please allow extra time.
This is a community event, and proceeds from this charity event will help low-income moms and babies. We ask for your patience with any inconvenience you may experience and for your feedback to help us make this annual event better each year.
We invite you to come out on race morning to run, walk or cheer the runners on. They would appreciate your support and encouragement. During and after the race (9:00am to 1:00pm), a Family Fun Day featuring food trucks, moon bounces, obstacle courses, balloon animals,
rock-climbing wall and more will be taking place at the Knights of Columbus. Please join us! For more information or to register for the race, please go to www.jb-lf.org. Thank you!
In accordance with Arlington County Fire Regulation, cars MAY NOT be parked on the street along the race route.
Download a PDF version of the map.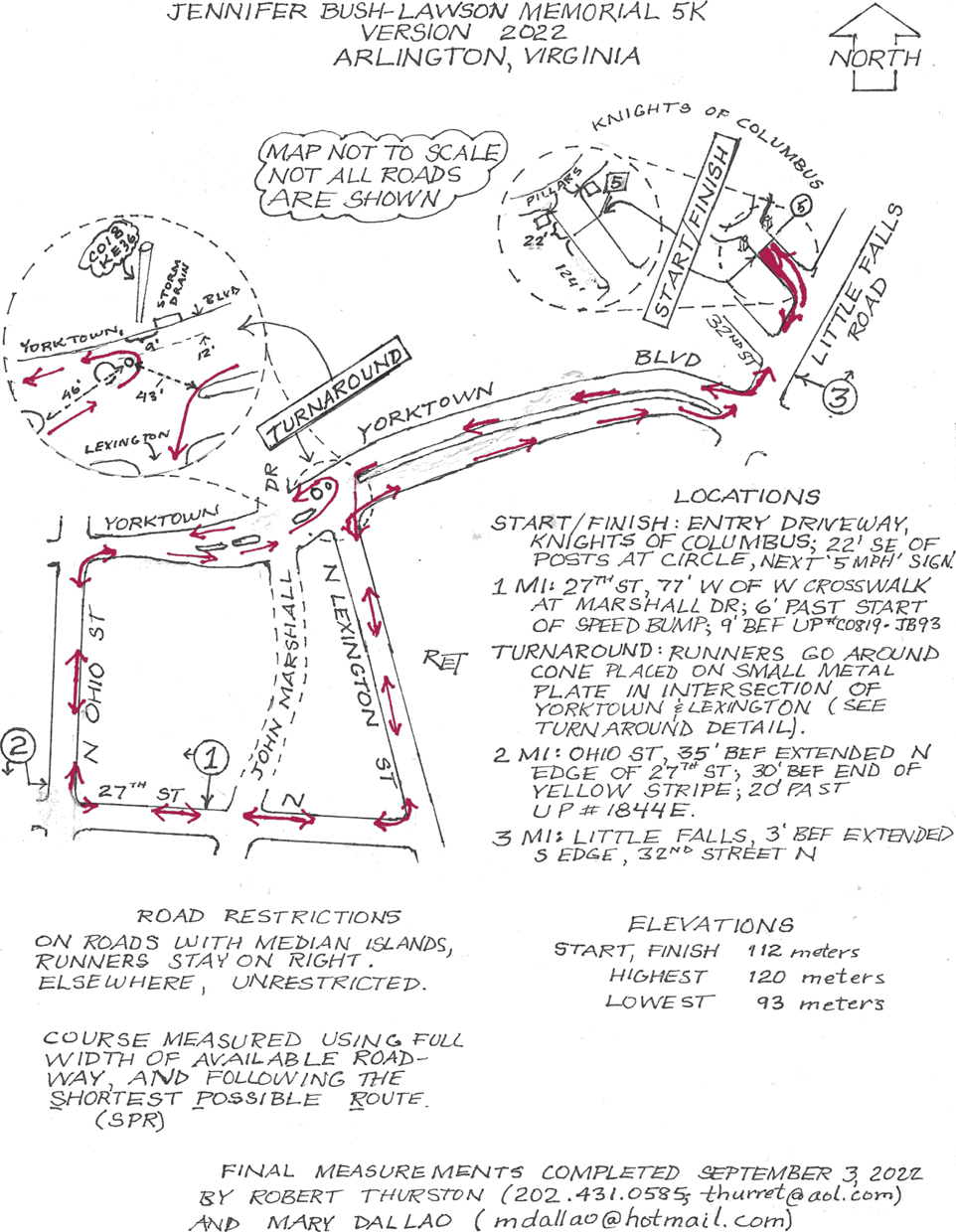 https://yorktowncivic.org/wp-content/uploads/2023/11/jb-lf-yca-2023.jpg
392
495
Campbell Maloney
/wp-content/uploads/2018/01/lca-civic-logo-2.png
Campbell Maloney
2023-11-16 14:23:35
2023-11-16 15:15:53
Important notice regarding road use on Saturday, November 18, 2023